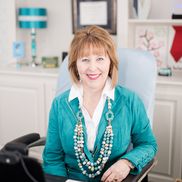 Dana Vogelmeier has a passion for wanting people to feel fulfilled at the end of their workday, but the sad reality of the modern workplace is that many people, leaders and non-leaders alike, dread going to work in the morning and feel drained at the end of the day.
Vogelmeier enlightened Cincinnati Eastside Rotary that we can create enjoyable and productive work environments where everyone can work well together, where there is mutual respect for each other, and where there is feeling of fulfillment and accomplishment for everyone. Most people in the workforce will dedicate 40-50 years of their lifetime working. They should enjoy it! 
Explore more at https://www.vogelmeierconsulting.com/
Naturalist, Robin Green, from the Clermont County Park District presented a fascinating program to Cincinnati Eastside Rotary on how wildlife has evolved in Ohio over the last three centuries. And she even brought some friends to help. Green had a box turtle, snapping turtle and corn snake to help liven the presentation.
The Clermont County Park District was formed in 1970 as a separate political subdivision of the State of Ohio. The Clermont Park District operates six parks, three nature preserves, and eight greenspaces encompassing nearly 1,000 acres all through the county.
During the COVID-19 crisis, Park District properties are open for hiking and walking. Its mission is to acquire, plan, develop, program and maintain park property in the county for residents and nonresidents alike, and to secure the preservation of open space and places of scenic or historic value.
Cincinnati Eastside Rotary was pleased to welcome Stephanie Felts, director of education and programming at the Tri-State Warbird Museum, to share the history and mission of this local aviation treasure. Located at the Clermont County Airport in Batavia Township, Tri-State Warbird Museum was formed in 2003 with a commitment to preserve the aircraft of World War II, educate visitors on America's role in WWII, and to honor the veterans who fought and those who made the ultimate sacrifice.
Since its opening, more than 1.5 million people have toured the facility and/or seen the restored aircraft gracing the skies at airshows around the country. The Tri-State Warbird Museum aircraft collection consists of nine significant WWII aircraft with additional acquisitions planned. Current aircraft include a P-51D Mustang, Cincinnati Miss; Curtis-Wright P-40, Kittyhawk; B-25 Mitchell, Yankee Doodle; AT-6D Texan, Tweety; and more.
The museum is open to the public on Wednesdays, 4pm-7pm, and Saturdays, 10am-3pm and is located at 4021 Borman Ave., Batavia, OH 45103.
FMI and to explore the museum's aircraft visit http://www.tri-statewarbirdmuseum.org/
Cincinnati Eastside Rotary members brought Halloween cheer to the campus of Child Focus by hosting a Halloween celebration at the agency's Union Twp. campus on Wednesday, October 30. The children served by Child Focus participated in Halloween-themed games with prizes and enjoyed stories delivered by Rotarians. The children also explored the Rotary-crafted indoor pumpkin patch where each child selected a pumpkin to take home!
"We're delighted to be sharing some Halloween spirit and the principles of Rotary," remarked Cincinnati Eastside Rotary President, Dr. Greg Sojka. "Often the children served have faced significant challenges and hardships, and in the spirit of service above self, Rotary continues to support the important mission of Child Focus."
Child Focus serves more than 20,000 children, families and adults annually through a broad range of early learning, mental health, school, foster care and community services.  Child Focus supports 12 counties and more than 68 schools in southwest Ohio through outpatient therapy, diagnostic testing, psychiatric services, partial hospitalization, mental health prevention and support services. Additionally, Child Focus offers parenting education, independent living and preparation, early learning programs, before and after school programs, and professional training.  
FMI: https://www.child-focus.org/
When Rotary and its partners launched the Global Polio Eradication Initiative more than three decades ago, polio paralyzed 1,000 children every day. We've made great progress against the disease since then. Polio cases have dropped by 99.9 percent, from 350,000 cases in 1988 in 125 countries to 33 cases of wild poliovirus in 2018 in just two countries: Afghanistan and Pakistan. And we remain committed to the end.
With polio nearly eradicated, Rotary and its partners must sustain this progress and continue to reach every child with the polio vaccine. Without full funding and political commitment, this paralyzing disease could return to polio-free countries, putting children everywhere at risk. Rotary has committed to raising US$50 million each year to support global polio eradication efforts. The Bill & Melinda Gates Foundation has pledged to match that 2-to-1, for a total yearly contribution of $150 million.
Join Rotary in its fight to end polio – endpolio.org/donate.
By Michael Bucca, a member of the Rotary Club of Central Ocean Toms River, New Jersey, USA
You might think that I, a 32-year-old member of a 110-year-old organization, would be preoccupied with trying to modernize my club's way of doing things. But remarkably, my experience in Rotary is teaching me to spend more energy convincing my generation – which keeps trying to reinvent everything – that there is much to be gained in the lost art of personal connection.
We all use social media in our daily lives. Without a doubt, Twitter, Facebook, text messaging, etc. has great value in our social and professional circles. But long before there were Wi-Fi connections, laptops, or smartphones, a man named Paul Harris came up with the idea of professional leaders getting together face to face to make a difference in their community. The organization that arose from this modest idea took its name from the early practice members had of rotating meeting locations between their offices.