You can help abused children by helping Little Fork Advocacy Center win a $25,000 grant from the State Farm Neighborhood Assist Program.
Little Fork Family Advocacy Center needs YOUR help to win a $25,000 grant from State Farm Neighborhood Assist Program.
We need votes every day through October 2. Every email address gets ten (10) votes per day. Please click on the link below and use all ten votes for Little Fork.  The top vote getter will receive a $25,000.00 grant for our local community.  
Thank you for sharing by text, email and social media channels. It just takes a minute to register, and then only seconds to vote each day!
Cincinnati Eastside Rotary was pleased to welcome Meaghan Colville, Director of Lifesaving Programs for the Clermont County CARE Humane Society, to a recent virtual luncheon meeting. Specializing in animal rescue and sheltering, the Humane Society team has wide-ranging experience in animal welfare, animal control, business operations and fundraising.
Humane Society recently expanded its services to assume management of operations at Hamilton County's Northside dog warden services and animal shelter location, while continuing to operate animal services in Clermont County. Services include animal complaints, lost and found, pet adoption, foster care and a variety of animal care resources.
Clermont County CARE Human Society is currently in its third and final year of its operating agreement with Clermont County, but is anxious to continue its services beyond the current agreement.
Amy Vilardo, Mayor, City of Milford, recently visited a virtual luncheon meeting of the Cincinnati Eastside Rotary Club. Vilardo addressed topics such as Milford's COVID-19 response, development and attraction of the FC Cincinnati practice facility, Chamber Drive development, the growth and development of downtown Milford, and more.
Vilardo was sworn in as mayor of the city of Milford in August, 2019. Vilardo is a lifelong Milford resident and graduate of Milford High School She was first elected to Milford council in January 2006. Prior to public service, Vilardo worked as a paralegal as well as a court transcriptionist. She previously owned her own court reporting business.
Situated on the banks of the Little Miami River and established as a village in 1836, Milford has grown over the years while maintaining its "Home Town" charm. The City of Milford was chosen by Ohio Magazine as one of the "Best Hometowns" in Ohio.
FMI: https://www.milfordohio.org/departments/city_council/index.php
Greg Traynor, Team Lead at Wyndham-Lyons Realty, recently briefed Cincinnati Eastside Rotary on the state of real estate and seller's market in the greater Cincinnati region. Greg is a licensed broker in both Ohio and Kentucky and the member of the Cincinnati, Columbus, and Northern Kentucky Association of Realtors, and Past President for The Southern Ohio Association of Realtors. 
Greg discussed the historic low housing inventory, and, as a result, the corresponding increase in prices and decrease in the time of new homes on the market. The factors have resulted in a tremendous amount of home equity for existing home owners. Greg also referenced the attractive interest rates available for home loans.
Greg has more than 30 years of real estate industry experience in real estate brokerage sales, management, title insurance, and lending. He specializes in representing his clients in the purchase and sale of single-family residences and income property within greater Cincinnati.
Cincinnati Eastside Rotary will continue online weekly meetings at noon on Wednesdays for the remainder of 2020.
We welcome guests! If you are interested in attending, please email us at CincinnatiEastsideRotary@nullgmail.com for online instructions.
We hope to resume in-person luncheon meetings at Ivy Hills Country Club in Newtown in 2021.
Erika Yingling, Eastern Area Director for the United Way of Greater Cincinnati, paid a visit to Cincinnati Eastside Rotary to provide an update on United Way programs and initiatives as well as its latest fundraising campaign. Joining Yingling, were United Way Eastern Area campaign volunteers, Greg Sojka (UC Clermont) and Joy Lytle (Clermont Chamber).
United Way fights for the health, education and financial stability of every person in the community. United Way's local effort includes efforts to break the cycle of poverty by providing strategic solutions to challenges in the area of basic needs, education, financial stability and health.
To learn more, visit https://www.uwgc.org/
Jeff Lykins, President & CEO of Lykins Energy Solutions, was recognized as a 6-time Paul Harris Fellow by Cincinnati Eastside Rotary at a recent luncheon meeting. The Paul Harris Fellow recognition acknowledges individuals who have made significant contributions to The Rotary Foundation.
Rotary established the Paul Harris Fellow recognition in 1957 to encourage and show appreciation for substantial contributions to what was then the Foundation's only program, Rotary Foundation Fellowships for Advanced Study, the precursor to Ambassadorial Scholarships.
In addition to his support of Rotary initiatives and service to the Cincinnati Eastside Rotary Club, Lykins has always been a man of service to his community and beyond.
Lykins served as the President of the Milford / Miami Township Chamber of Commerce, the Board of Directors of the former National Bank & Trust in Wilmington Ohio, and has served as chairman of several chamber committees including governmental affairs, economic development, Frontier Days and as City Councilman and Vice Mayor of the City of Milford. He also has served as President of the Clermont County Community Improvement Corporation, a Board member of the Economic Development Council of Clermont County and the board of the Greater Cincinnati Autism Society, the board of the Clermont County Transportation Improvement District and most recently he serves on the board of the Andy & Jordan Dalton Foundation and the Valley View Foundation.
Rotary has been working to eradicate polio for more than 30 years. Our goal of ridding the world of this disease is closer than ever.
As a founding partner of the Global Polio Eradication Initiative, we've reduced polio cases by 99.9 percent since our first project to vaccinate children in the Philippines in 1979.
We've helped immunize more than 2.5 billion children in 122 countries. So far, Rotary has contributed more than $1.8 billion toward eradicating the disease worldwide.
Today, polio remains endemic only in Afghanistan, Nigeria, and Pakistan. But it's crucial to continue working to keep other countries polio-free. If all eradication efforts stopped today, within 10 years, polio could paralyze as many as 200,000 children each year.
By the numbers:
Average cost to protect a child against polio: $3
Cost to conduct polio surveillance worldwide: $100m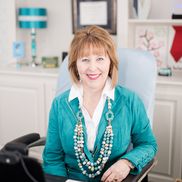 Dana Vogelmeier has a passion for wanting people to feel fulfilled at the end of their workday, but the sad reality of the modern workplace is that many people, leaders and non-leaders alike, dread going to work in the morning and feel drained at the end of the day.
Vogelmeier enlightened Cincinnati Eastside Rotary that we can create enjoyable and productive work environments where everyone can work well together, where there is mutual respect for each other, and where there is feeling of fulfillment and accomplishment for everyone. Most people in the workforce will dedicate 40-50 years of their lifetime working. They should enjoy it! 
Explore more at https://www.vogelmeierconsulting.com/
Naturalist, Robin Green, from the Clermont County Park District presented a fascinating program to Cincinnati Eastside Rotary on how wildlife has evolved in Ohio over the last three centuries. And she even brought some friends to help. Green had a box turtle, snapping turtle and corn snake to help liven the presentation.
The Clermont County Park District was formed in 1970 as a separate political subdivision of the State of Ohio. The Clermont Park District operates six parks, three nature preserves, and eight greenspaces encompassing nearly 1,000 acres all through the county.
During the COVID-19 crisis, Park District properties are open for hiking and walking. Its mission is to acquire, plan, develop, program and maintain park property in the county for residents and nonresidents alike, and to secure the preservation of open space and places of scenic or historic value.