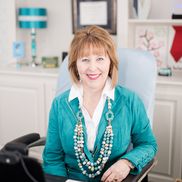 Dana Vogelmeier has a passion for wanting people to feel fulfilled at the end of their workday, but the sad reality of the modern workplace is that many people, leaders and non-leaders alike, dread going to work in the morning and feel drained at the end of the day.
Vogelmeier enlightened Cincinnati Eastside Rotary that we can create enjoyable and productive work environments where everyone can work well together, where there is mutual respect for each other, and where there is feeling of fulfillment and accomplishment for everyone. Most people in the workforce will dedicate 40-50 years of their lifetime working. They should enjoy it! 
Explore more at https://www.vogelmeierconsulting.com/
Naturalist, Robin Green, from the Clermont County Park District presented a fascinating program to Cincinnati Eastside Rotary on how wildlife has evolved in Ohio over the last three centuries. And she even brought some friends to help. Green had a box turtle, snapping turtle and corn snake to help liven the presentation.
The Clermont County Park District was formed in 1970 as a separate political subdivision of the State of Ohio. The Clermont Park District operates six parks, three nature preserves, and eight greenspaces encompassing nearly 1,000 acres all through the county.
During the COVID-19 crisis, Park District properties are open for hiking and walking. Its mission is to acquire, plan, develop, program and maintain park property in the county for residents and nonresidents alike, and to secure the preservation of open space and places of scenic or historic value.
Cincinnati Eastside Rotary was pleased to welcome Stephanie Felts, director of education and programming at the Tri-State Warbird Museum, to share the history and mission of this local aviation treasure. Located at the Clermont County Airport in Batavia Township, Tri-State Warbird Museum was formed in 2003 with a commitment to preserve the aircraft of World War II, educate visitors on America's role in WWII, and to honor the veterans who fought and those who made the ultimate sacrifice.
Since its opening, more than 1.5 million people have toured the facility and/or seen the restored aircraft gracing the skies at airshows around the country. The Tri-State Warbird Museum aircraft collection consists of nine significant WWII aircraft with additional acquisitions planned. Current aircraft include a P-51D Mustang, Cincinnati Miss; Curtis-Wright P-40, Kittyhawk; B-25 Mitchell, Yankee Doodle; AT-6D Texan, Tweety; and more.
The museum is open to the public on Wednesdays, 4pm-7pm, and Saturdays, 10am-3pm and is located at 4021 Borman Ave., Batavia, OH 45103.
FMI and to explore the museum's aircraft visit http://www.tri-statewarbirdmuseum.org/
Easterseals of Greater Cincinnati has a solid history in the community of building a more diverse and inclusive community explained Easterseals Outreach Manager Lauran McHaffie. In existence since 1919, Easterseals breaks down barriers to employment for people with disabilities, people facing disadvantages, and veterans.
Easterseals offers help, hope and answers to more than a million children and adults living with autism and other disabilities or special needs and their families each year. Services and support are provided through a network of more than 550 sites in the U.S. Each center provides exceptional services that are individualized, innovative, family-focused and tailored to meet specific needs of the particular community served.
As a national affiliate, Easterseals of Greater Cincinnati customizes programs and services to the individual needs of the local community. Primary Easterseals services include:
Employment & Training
Military and Veteran Services
Adult & Senior Services
Easterseals also advocates for the passage of legislation to help people with disabilities achieve independence, including the Americans with Disabilities Act (ADA).
At the core of the Easterseals organization is a common passion for caring, shared by its 23,000 staff members and thousands of volunteers, and by those who support its mission. This heart-felt commitment to helping people with disabilities and their families is what Easterseals is all about.
During the First World War, nearly two million Americans—young, innocent, and patriotic—were sent to the blood-soaked battlefields of Europe to, as President Wilson declared, "Make the World Safe for Democracy." There, they encountered the horrors of modern war—poison gas, disease, death, and destruction on an unimaginable scale. Through it all, the doughboys upheld their American ideals, earned a reputation as fearsome, courageous fighters, and won the Great War.
Gary Knepp, author of Over There, provided an enlightening account to Cincinnati Eastside Rotary as described in his most recent book – the story of how the men and women of one Ohio community, both at home and abroad, met the challenge of their generation.
Gary L. Knepp is a lifelong resident of Clermont County, Ohio. Mr. Knepp is an attorney and an adjunct professor of American history and political science at the University of Cincinnati's Clermont College. He was the director of the Clermont County Underground Railroad Research Project and has presented papers to academic conferences about the Underground Railroad. He is also a frequent speaker on the topic to local historical societies. In 2005, he appeared as a guest historian on the PBS television show, History Detectives.
His other publications include Forgotten Warriors, Musings From The Clear Mountain, Beyond The Names, Freedom's Struggle, The Memoirs of Henry Clark Corbin, Nine Who Made a Difference, and To Crown Myself with Honor. He is also the author of numerous newspaper and journal articles.
Cincinnati Eastside Rotary members brought Halloween cheer to the campus of Child Focus by hosting a Halloween celebration at the agency's Union Twp. campus on Wednesday, October 30. The children served by Child Focus participated in Halloween-themed games with prizes and enjoyed stories delivered by Rotarians. The children also explored the Rotary-crafted indoor pumpkin patch where each child selected a pumpkin to take home!
"We're delighted to be sharing some Halloween spirit and the principles of Rotary," remarked Cincinnati Eastside Rotary President, Dr. Greg Sojka. "Often the children served have faced significant challenges and hardships, and in the spirit of service above self, Rotary continues to support the important mission of Child Focus."
Child Focus serves more than 20,000 children, families and adults annually through a broad range of early learning, mental health, school, foster care and community services.  Child Focus supports 12 counties and more than 68 schools in southwest Ohio through outpatient therapy, diagnostic testing, psychiatric services, partial hospitalization, mental health prevention and support services. Additionally, Child Focus offers parenting education, independent living and preparation, early learning programs, before and after school programs, and professional training.  
FMI: https://www.child-focus.org/
When Rotary and its partners launched the Global Polio Eradication Initiative more than three decades ago, polio paralyzed 1,000 children every day. We've made great progress against the disease since then. Polio cases have dropped by 99.9 percent, from 350,000 cases in 1988 in 125 countries to 33 cases of wild poliovirus in 2018 in just two countries: Afghanistan and Pakistan. And we remain committed to the end.
With polio nearly eradicated, Rotary and its partners must sustain this progress and continue to reach every child with the polio vaccine. Without full funding and political commitment, this paralyzing disease could return to polio-free countries, putting children everywhere at risk. Rotary has committed to raising US$50 million each year to support global polio eradication efforts. The Bill & Melinda Gates Foundation has pledged to match that 2-to-1, for a total yearly contribution of $150 million.
Join Rotary in its fight to end polio – endpolio.org/donate.
Forest Hills Schools, Superintendent, Scot Prebles , joined a recent luncheon meeting to provide an update on behalf of the district, and celebrate the formation of a Cincinnati Eastide Rotary-sponsored Interact Club based at Turpin High School. The District continues to prioritize innovative curriculum, rigorous AP courses, personalized learning and a variety of extracurricular options for its more than 7,200 students.
Forest Hills Schools were recognized again this year as one of the best school districts in the state with student performance among the best in the nation. According to the most recent report card from the Ohio Department of Education, Forest Hills has the second-highest achievement among all Hamilton County schools and the eight highest statewide. This achievement is earned at a lower than average cost with a property tax rate 15% lower than the Hamilton County average.
Prebles also discussed moving into the final stretch of the district-wide construction project which includes the renovation of eight schools and the building of one new school. Students now benefit from flexible learning spaces, enhanced safety and security, upgraded technology and much more.
Christina and Ben Elsass, an innovative husband and wife team with complimentary talents, have created a unique event venue for weddings, corporate parties, or any social gathering. The 11,000 square foot former industrial space in Newtown, has been transformed into a celebration destination. Inspired by the tranquility of the Calfornia desert and west coast vibes, the entrepreneurial couple created a delightful escape for you and your guests. Christina and Ben visited Cincinnati Eastside Rotary just ahead of the venue's official opening on Wednesday, October 9.
The indoor space includes exposed rafters, polished concrete floors, and extra large windows for natural light along with modern amenities and elegant lighting. With seating capacity for 200, guests will also enjoy a dance floor, stage, large bar area, natural wood farm tables and even WiFi access throughout.
The dedicated outdoor space features a large, landscaped ceremony area, natural wood benches for 200, cocktail hour space, and string and sconce lighting.
Rentals include exclusive access to the site, free parking, on-site venue manager as well as a variety of bar packages and catering recommendations.
FMI: https://mojaveeast.com/ .
Cincinnati Eastside Rotary announced today the availability of five, $1,000 scholarships to be awarded to graduating seniors at local high schools.
Eligible candidates must be a graduating senior attending any Clermont or eastern Hamilton County high school (or enrolled in home school within those respective districts).  Candidates must also must be accepted at an accredited community college, college or university and have demonstrated involvement in school activities and a strong commitment to community service and the tenets of Rotary.
Additional information and an application is available at CincinnatiEastsideRotary.org/scholarships.
Top candidates will be selected for interviews and final awards will be presented at an upcoming Cincinnati Eastside Rotary meeting.  The scholarship application deadline is April 6, 2019