Hello Rotarians & Guests!
We look forward to seeing you at our Rotary Club on Wednesday January 18th!  Join us at 11:45am at Ivy Hills as we hear from Jim LaBarbara from Life of Radio and Rock & Roll.
Jim LaBarbara, dubbed "The Music Professor," a name given to him when he worked in Cincinnati with WLW, WCKY, WSAI, and WGRR FM, among others. The moniker became prophetic as he earned a master's degree in broadcasting and taught as an adjunct professor at the University of Cincinnati. A respected musicologist on early rock and roll, he was named one of the "Top 40 Radio Personalities of All Time," is listed in the Rock Jock Hall of Fame, and was inducted into the Radio / Television / Broadcasters Hall of Fame in Akron, Ohio. Working throughout the years under the names of Jimmy Holiday in Meadville, Titusville, and DuBois, Pennsylvania, and J. Bentley Starr in Erie, Pennsylvania, he began using his real name on WKYC and WIXY in Cleveland and Denver.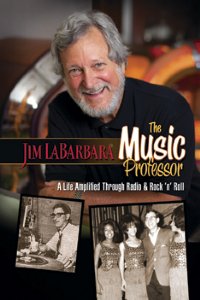 We hope to see you there!